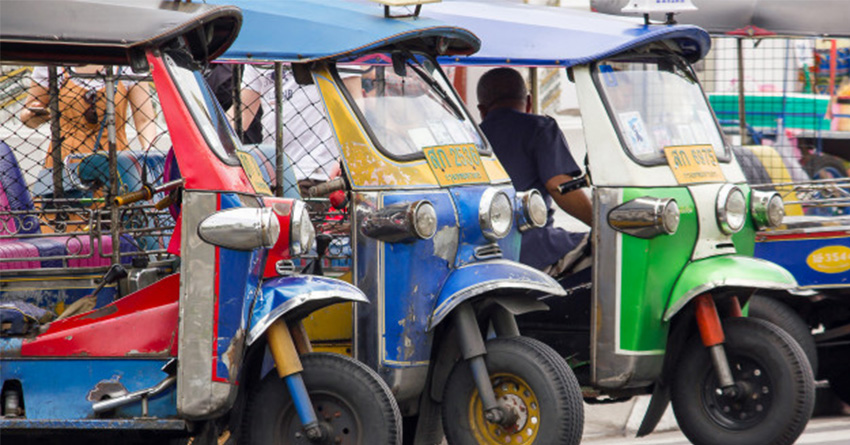 Places To Visit in Thailand
Gorgeous beaches, blue lagoons, modern cities with the famous "tuk-tuks", ancient ruins & you name it, Thailand reminds us of the place we have dreamt of in our childhood. It's a country where versatility is at the peak. Thailand is undoubtedly Southeast Asia's most popular travel destination. If you are visiting Thailand, don't forget to visit these five breathtaking places!
Thailand Islands
A party atmosphere, gorgeous scenery & true nature, you'll find it all at only one place - the Thai Islands. There are three popular sets of islands in Thailand. In the east of Bangkok are Ko Chang & Ko Samet, Ko Pha Ngan & Ko Tao lie in the Gulf of Samui and in Andaman you'll find Phuket & Ko Phi Phi.
Although each set has its own value & vibe, Phuket is the country's largest & growing island. Phuket is connected to the mainland with two bridges & it's well developed. On the other hand, Ko Phi Phi attracts tourists due to the movie "The Beach". Don't get us wrong here, there are other phenomenal islands in Thailand but these are the most popular ones.
Chiang Mai
Known for lush landscapes, outdoor adventures & hill tribes, Chiang Mai is surrounded by the mountains of northern Thailand. It's a place where history, tradition & modern Thai architecture holds utmost importance. A walk with your friends or family around the city will unveil beautiful sightings of ancient temples, city walls, and more.
Today, Chiang Mai offers some perks like handicraft markets, spa parlors, dozens of massage centers, swimming pools, a zoo, and an elephant nature park. Moreover, you'll find a lot of mountainous adventures like trekking, ziplining, river rafting and more.
Khao Sok National Park
Located in southern Thailand, Khao Sok National Park is the most beautiful wildlife reserves. The park covers the noticeable things like rivers, lakes, forests & limestone karsts in the Surat Thani province. Khao Sok National Park is home to many wildlife creatures. Famous flowers like Exotic flora & Rafflesia also bloom in late January and early February in the park.
For visitors, there are a good amount of attractions in Khao Sok National Park. Trekking in the jungle, swimming in natural pools & admiring glorious vistas from viewpoints are some high rated activities. Other available ventures include kayaking, cave exploring, ziplining & tubing on the Sok River.
Phanom Rung
Loved by millions for complex & extraordinary architecture, Phanom Rung is a Hindu Shrine. Phanom Rung is located in northeastern Thailand near the village of Nang Rong and it's situated on an inactive volcano. As a tribute to the Hindu god Shiva, people of Khmer culture built this sanctuary between the 10th & 13th centuries. For all the Hindus around the world, Phanom Rung holds immense importance as it's the home of Shiva.
Pai
It's a place for peace & calm lovers amongst us! Pai is a village that offers a simple yet unique life. You'll closely see the lifestyle of locals in Pai. Moreover, you can relax by chilling alongside the riverside and chatting with the villagers. Don't even forget to miss the local food as it's delicious, tasty & healthy.
Pai is the best place if you want to avoid the crowd & the typical Thailand vibe. Give yourself some time to relax, boost & try appreciating the simple things in life. A visit to the Pai village will surely enlighten you with the most important lessons of the game we all are playing, life!