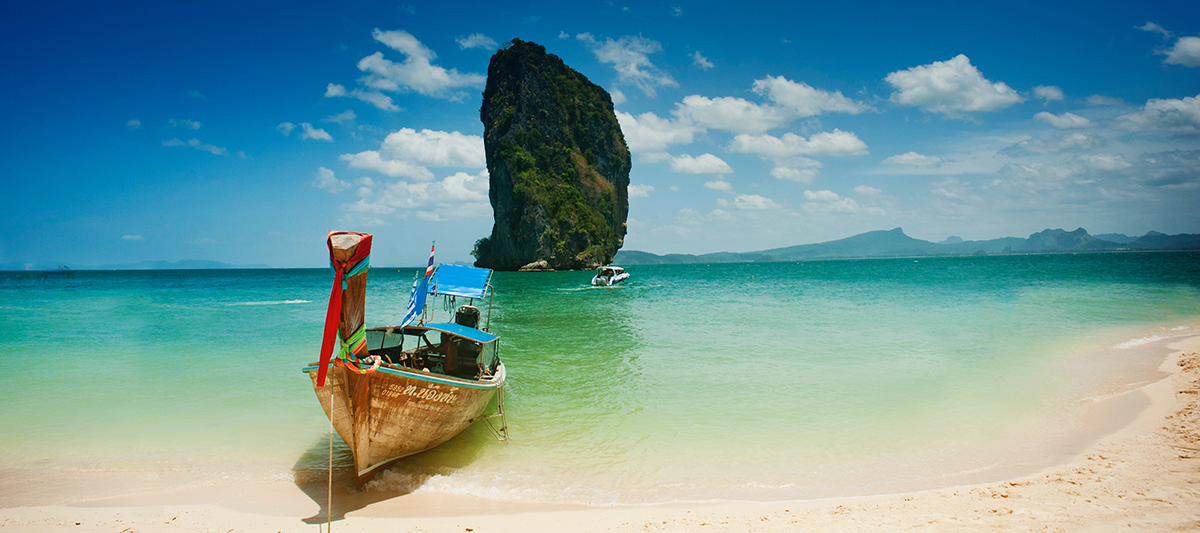 As the European winter is just about to start, it's a great idea to plan ahead and book a holiday in sunnier climes for the Christmas holiday.
And if you want to find a destination that will have something to please the whole family, then Thailand is a great choice. There's an amazing range of different landscapes in Thailand – from amazing paradise-like beaches with shining turquoise seas to jungles full of amazing wildlife. Added to that there's the fascinating culture and architecture and the great food you can eat wherever you are – from a street corner stall through to five star hotels.
If you're going to Thailand for more than a week, then a two centre break is often a good idea. You can do this if you travel independently or with a package holiday. For example, you could spend a week visiting the north of Thailand, doing elephant trekking and hiking in the jungle, and then spend a week taking it easy on one of the islands or beach resorts further south.
Krung Thep, or Bangkok, has some incredible sights to see. Highlights include the Grand Place and temples like Wat Po, WatPhraKeaw and WatArun – the temple of dawn. There's also the floating market, where all the haggling for fruit, veg and more takes place on boats.
And at the beaches, you can take part in as many water sports as you can think of – including diving, snorkelling, water-skiing and windsurfing. There are also lots of places to go climbing, and many of the climbing routes have stunning views. Of course, probably the kids will enjoy playing in the sand and beautiful warm water more than anything.
Whatever you decide to spend time doing in Thailand, it should be an amazing Christmas vacation.