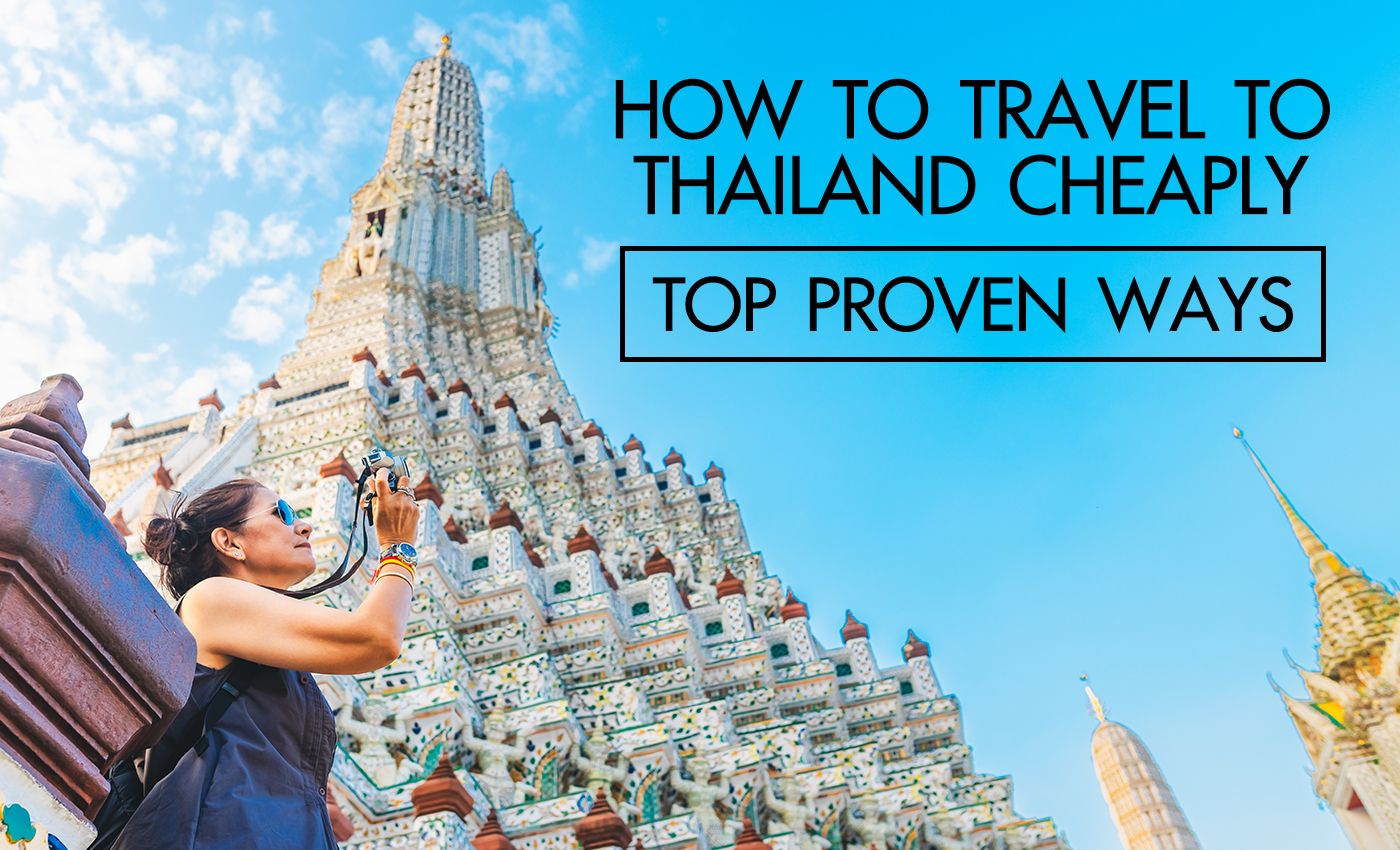 Thailand is hands down one of the most popular destinations in Southeast Asia. Warm people, picture-perfect beaches, warm weather & enormous jungles make Thailand a wonderful place. Before the hype, Thailand was assumed to be an affordable world destination to visit but things have transformed. Traveling in modern-day Thailand can easily turn your back account into an abandoned cave. But don't worry! We have got your back, in this blog, we'll cover top proven ways you travel to Thailand cheaply. Without further ado, let's wear our tourist hats and get right into the article.
Save Money on Food
Who doesn't love eating in fancy restaurants that are accommodated with air-conditioning and whatnot, but is it worth your money? Commit yourself to eat only at street-side stalls and shops. Don't waste your money on Western food and choose the local dishes instead.
If you are staying at a guest house or hotel, take full advantage of free breakfast, lunch, and dinner. Moreover, collect disposable and easy-to-carry items so you can eat/drink them in the future.
Combine resources with the people you are traveling with or the locals, it will help you to save more & explore different things on the go.
Seek Cheap Accommodation
You are not going to be in Thailand forever so stop investing in high-class guest houses & hotels. Do thorough research before you land in Thailand to find cheap & reliable accommodation. We aren't suggesting you stay in dorm rooms with like 20 people but book a simple private room as it will save you a lot of cash.
Check out booking.com, Airbnb, or other useful websites to find a cheap place where you can live for a short period of time. Moreover, bargaining can help you secure a valuable deal at local guest houses. Don't be afraid, the land of smiles, Thailand is filled with big-hearted people.
Book Your Flight Early
Booking your flight early can save you a lot! Buying a ticket a month back from the actual flight date can save you up to 30% to 40% of the original price. Furthermore, spend hours researching websites like Skyscanner, Cheapflights, Farecompare, etc to find the cheapest flight to Thailand.
You can contact our experts at ThailandAmazing.com to get the best rates on the flight to Thailand. Moreover, our representatives will help you to book a package that suits your pocket.
Invest Your Time in Free & Non-Expensive Activities
Most bars across Thailand don't charge a single dime so you can turn-up wearing your best outfit and order a cheap drink. If you don't want to comprise taste, buy local beers, they are cheap but tasty.
Explore street markets and buy great stuff at rock bottom prices. You'll also find cheap meals & dishes that are worth trying. If you want to relax a bit, visit the temples, they are free to visit and great places to breathe in positive vibes.
You can get free entry in Thailand national parks. Parks offer activities like hiking, exploration of phenomenal caves, snorkeling in natural waters, and more in no to little cost.